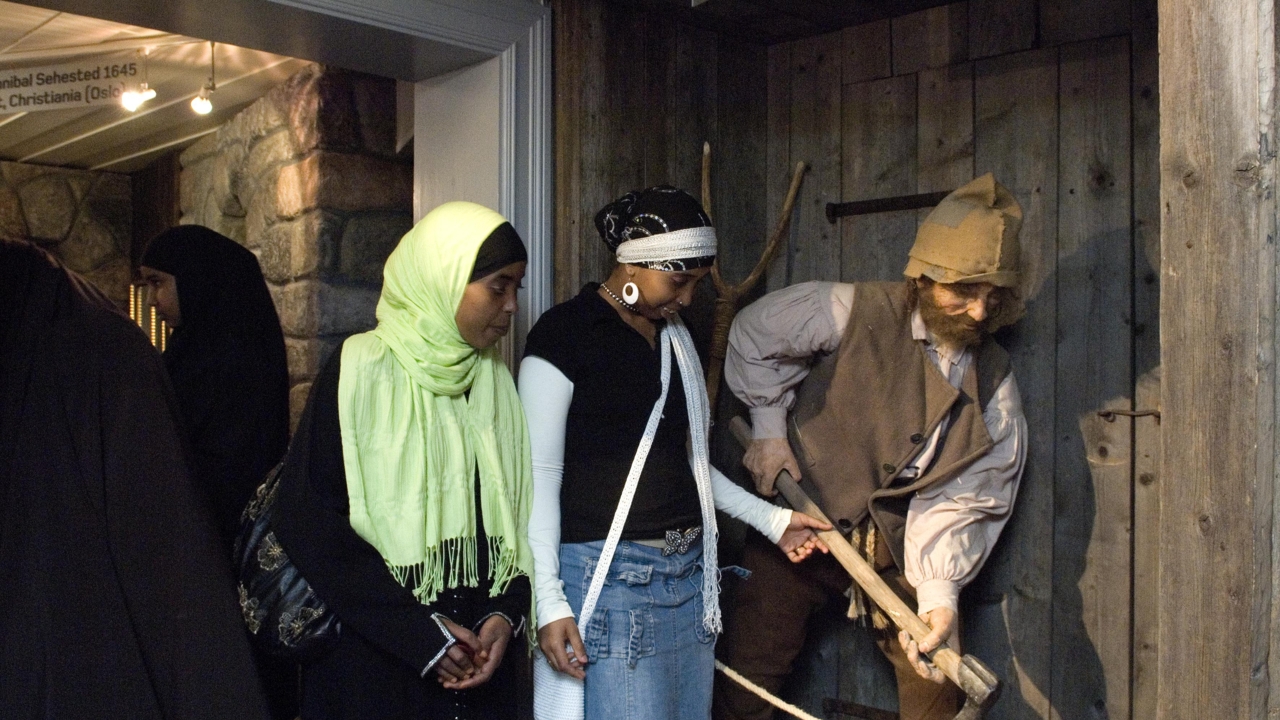 Mail en route
"Mail en route" is situated in the post building in the Town at Maihaugen. The exhibition is open during the period 1st June to 31st August. In the remaining part of the year the exhibition is open for groups who have booked in advance.
The exhibition "Mail en route" gives an insight into Norway's postal history of approximately 370 years, from the time letters were sent by messengers up until today when much of the information is sent electronically via e-mail or SMS.
Experience Norways`s postal history through approximately 370 years
The first floor has been furnished with post offices from different periods up until today's Post in Shop. During the summer season the Post Museum is serviced by post office pensioners. The post office at Maihaugen has its own postmark, and you can post letters from there.
Norway Post was active in the production of films. Some of the films that were made are shown in the cinema on the ground floor.
On the first floor you can walk through tableaus of postal history. Meet Hannibal Sehested who organised the postal service in Norway in 1647 on behalf of King Christian IV. Meet a post driver with his special protection, a weapon that was both a firearm and stabbing weapon. Meet the rural postman on a home visit and see what means of transport the postal service has been using over the course of time. Visit the present time and see the multitude of communication aids we are able to make use of today. What is the role of the postal service today?
On the first floor we have a small art exhibition, postal history seen through the eye of the artist.
In the attic of the postal building there are activities for children. You can draw a stamp or your own postcard and write on it. You can also write and fold a letter in the old way.
The exhibition is open during the periode 18 May – 16 October.